1
« on: Jun 11, 2020, 03:57 PM »
Not just because I want to unlock that badge.
I'll post him in the discord later.
After I finish some thumbnails I'm hoping to enter my lovely potato man Rickter and his glitter parrot Gus into void on a battle pass (I think I have one).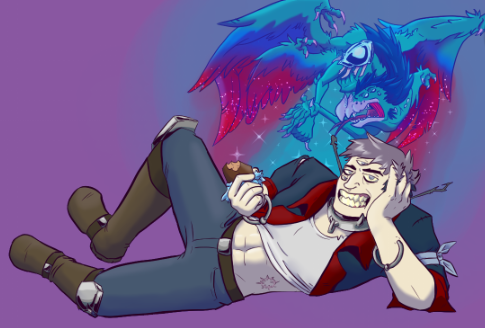 I'm self conscious when it comes to character descriptions so I'm hoping I can show more of him in a beyond battle instead of an intro comic, not sure if that's allowed but it's what I'd like to try.
The potato thing is a joke on his eyes and ability to use electricity thanks to Gus...