1
« on: Feb 23, 2010, 07:22 PM »
Hi. I'm PetiteChair.
I'm very new here, but have been drawing for forever.
Uh, here are some of my incomplete comics, a few of them are more like random trains of thought than anything. Older to newer, for this first post.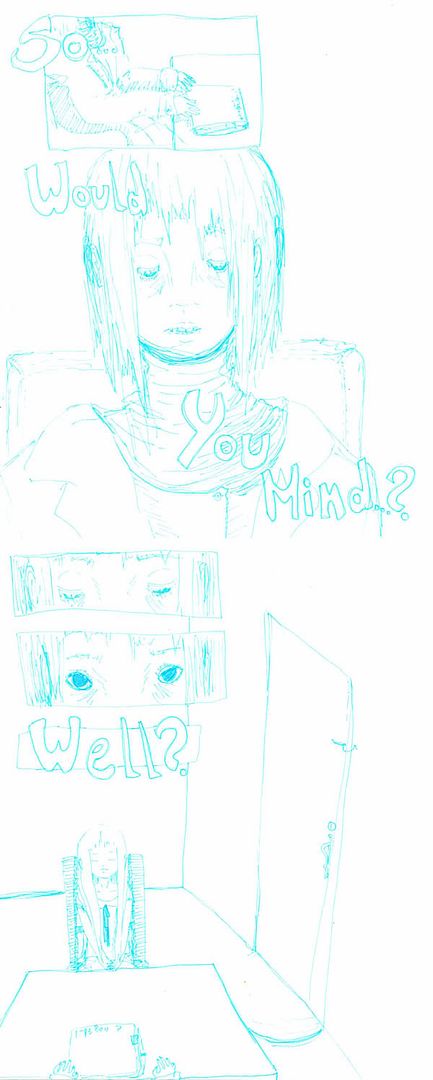 A stubborn woman attempting to communicate with a stubborn child.

Page 1 rough sketch for Thaneros, a scrapped character for Void. I could not draw him to look like the same guy/the way I wanted.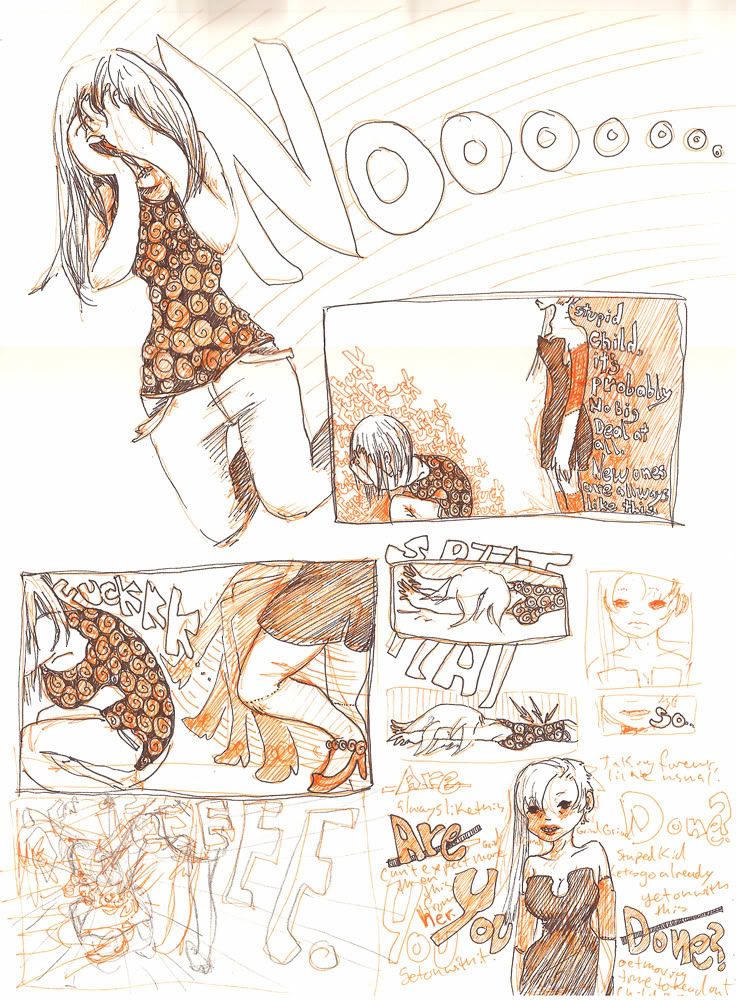 Incomplete onepager.
Thanks for looking. <3