VOID - Portal
EnterVOID is a place for creative people who love making comics.
Our goal is to create an environment that encourages artistic growth through competition and a supportive community.
We welcome all genres of writing, all artistic styles and all skills levels.
Warning: EnterVOID.com is intended for mature audiences. Art and other materials will very likely be unsafe for work or small children. Proceed at your own risk.
Join us on Discord
Beginner's Guide to VOID
Comics to Vote On
<! ----------------------FEATURED PLAYLISTS ---------------------------- >
Featured Comic Playlists
News
News post October 2020
---
Hello, friends! It's been a while since I popped up to the Surface, but it seems you need my help delivering the news? Well, I don't know how good I can do it, but I'll try my best!
It's October, which means everyone who is dead can be in battles until the end of the month. To make it more interesting this year, there is a Tag Team Tournament with a Month of the Dead theme! So it's like having a friend with you when you need help? I like that. I wonder who's helping each other in these?
Tag Team Tournament 2020 / Dairyu and Croi Ulari vs. Ancelin and Gwen & Regi
Tag Team Tournament 2020 / JPOP and Rue and Wormwood vs. Lucy and Pepper Box
Tag Team Tournament 2020 / Zoey and THE GRAVEDIGGERS vs. Winslow Osbow and Lev Dzhambul
-- Oh hey! I'm in this one!
Tag Team Tournament 2020 / Welcome Wagon and The Other Guy vs. Chica Chicana and El Catador
In addition to familiar faces, there are some new people, too! Let's give them a big hello and welcome! Maybe some of them need friends? That could be nice. It can be scary to be in a new place and not really know anyone. I'm glad I had people like Dolly and Klippo to help me when I first came to the Underground.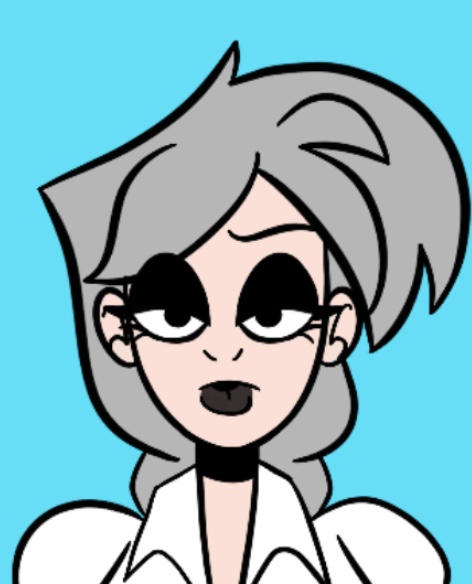 On the Junkcast, we get to know the artists behind the Threat and Defenders and talk about their process behind their stories.
Junkcast Special: Armageddon 2020 Threat Side
Junkcast Special: Armageddon 2020 Defenders Side
And we've gotten a couple of lectures posted on improving your artistic abilities!
Entervoid Lectures Creature Design feat. Cy
- Learn how to organically mesh creature features together to make some stunning animals!
Entervoid Lectures: The Art of the Big Fat Wham ft. Radji
- Improve your lettering and sound effects skills with these simple secrets!
And finally, I have
a secret message
. To read it, you need to join the Discord guild to learn more about a special title that can be given to its members.
...Discord's not a guild? It's just called Discord? Oh, okay.
Well, that's all the news for today! Have a great day, and stay safe.
-Zoey
Added to portal: Bobo - Oct 28, 2020, 05:45 PM
Newest Comments
Newest Characters
Open Challenges
Random Comic
Most Wanted
Latest Topics
Latest Members
Users online
74 Guests, 1 User
---
Most Online Today: 101.
Most Online Ever: 1,184 (Jan 13, 2020, 06:21 PM)
---