1
« on: Sep 29, 2021, 11:45 AM »
Title:
The Adventure Zone
Comic Type:
Graphic novel
Author:
Clint, Justin, Travis, and Griffin McElroy
Illustrator:
Carey Pietsch
Target Audience:
Not for Kids*
Status:
Ongoing; available through First Second
*which I only mention so you babies will know just how cool you are for reading. What's up, you cool baby? B)
The Adventure Zone
is an adaptation of a podcast where three brothers and their dad play a tabletop campaign. Jokes and improvisational acting ensue, and it's a fun ride.
This series is based on their most popular "Balance" campaign, where three men are hired to locate and destroy dangerous artifacts to prevent world-ending tragedy. And I have to say the first book is not the best one. It's
fine
, but it's not the best one. The Balance series really starts getting good around the second and third arcs with the introduction of more long-standing characters and the unfurling overarching plot. And it's funny and heartfelt and heartbreaking.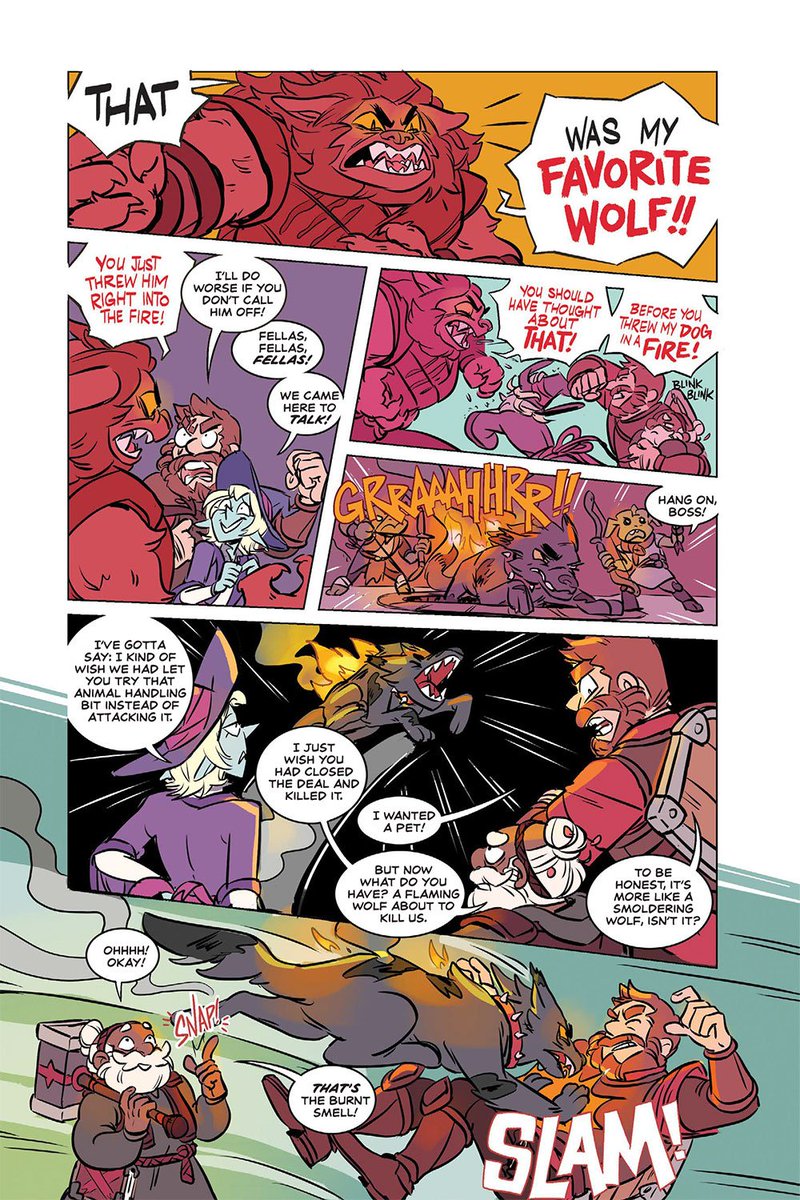 What's stellar about this adaptation is the tweaking of plot points and character writing. If you've heard the podcast and expected this to be a 1:1 adaptation, you're gonna be surprised. Of course, locations and characters needed to be renamed because of copywrite, but The Boys are written to be more consistent from the get-go and important scenes are either recreated or made special for this comic's run.
Petals to the Metal
is currently the best example of this
.
It also slips in some fun nods to other McElroy jokes if you're familiar with the family's work. If you're not, I encourage you to listen to some of the scenes that didn't quite make it into these books.
Like the buck wild way they got
the Philosopher's Stone
in The Crystal Kingdom
.
And I'm writing this before The Eleventh Hour's publication, to which I say y'all. Brace yourselves. That's a ride and a half.