1
« on: Nov 18, 2019, 10:10 PM »
ARE YOU READY?!
FOR
ENTERVOID'S


SECRET SANTA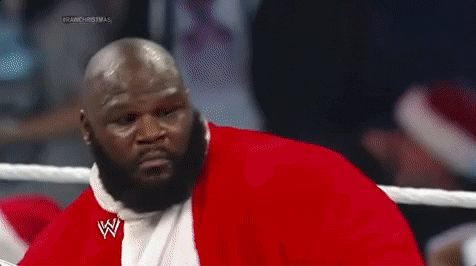 This year we're gonna do things the William Duel way. Which means, it'll be exactly the SAME AS IT'S ALWAYS BEEN.
(Don't tell Shen.)
-Indicate here in this thread your interest in the event and which character you would like drawn for you. If you have multiple characters, you can choose one or leave it up to your secret santa.
-You will be assigned a hidden and secret Voider to be your hidden and secret Santa. On
December 1st
you'll receive a pm through the website telling you who you'll be drawing for.
-You'll have until
December 30th
to complete your gift. It's really the only Christmas gift that matters.
-When you're done, send me the entries. You can do so on Discord or email entervoidtumblr@gmail.com. Please list your own Void username and the username of who the gift is for.
-On December 31st everyone will get to see their presents as they are posted here.
-People who do not turn in gifts will be disqualified for next year's event. I might also show up to your house to wrassle you. Not saying it'll definitely happen but there's a possibility. Evil must be punished!
Who can participate? Most likely you. As long as you have a character on the site: living, dead or even provisional under Battlepass, you can participate!
People can volunteer as Helper Elves. Helper Elves are artists willing to create extra gifts in case anyone does not recieve one as they should.
Previous Secret Santa's:
2018 Secret Santa
2017 Secret Santa
2016 Secret Santa
2015 Secret Santa
2014 Secret Santa

Sign Ups:
1. William Duel = Johnny Cool
2. Wubble = Cecilia or Something Else
[TURNED IN]
3. Heavensbat = Santa's Choice
[TURNED IN]
4. Cydork = Santa's Choice
[TURNED IN]
5. Sony-Shock = Any combination or single part of their Sextuplets
[TURNED IN]
6. dejitaruu = Buck
[TURNED IN]
7. JCee = Santa's Choice
[TURNED IN]
8. Badger = Santa's Choice
[TURNED IN]
9. ProjectHalfBreed = Kid
[TURNED IN]
10. Gingler = Arley
[TURNED IN]
11. Jackster = Nutty, Dolly or Renny
[TURNED IN]
12. Cab = Santa's Choice
[TURNED IN]
13. ArtsandGoodies = Juniper or Catador
[TURNED IN]
14. OberGoat = Santa's Choice
[TURNED IN]
15. Aeolim = Bowen
16. kubo = Santa's Choice
17. Radji = Any part of the Dock Crew (Kurt, Polterdot, Jowee, Chica...)
[TURNED IN]
18. Flytee = Rae and Blue
[TURNED IN]
19. MrPr1993 = Santa's Choice
[TURNED IN]
20. Rivana = Raven
[TURNED IN]
21. Shen = Santa's Choice
[TURNED IN]
22. Bobo = Santa's Choice but particular emphasis on Ancelin, Nile or Tiffany
[TURNED IN]
23. cats = cadenza
[TURNED IN]
24. Footini = Santa's Choice
[TURNED IN]
25. SnowyMoth = Dairyu
[TURNED IN]
26. Pita = Santa's Choice
[TURNED IN]
27. lefrafra = kujo
[TURNED IN]
28. Danibot = Sehema
[TURNED IN]
29. Kozispoon = Santa's Choice
[TURNED IN]
30. Syraxis = Heratik
[TURNED IN]
31. Gregly = Santa's Choice
[TURNED IN]
32. Crocostyle = Eri preferred
[TURNED IN]
33. rittzler = Santa's Choice
[TURNED IN]
34. Petrichor = Gut Smasher
[TURNED IN]
35. Corn = Logic
[TURNED IN]
36. otakutaylor = Santa's Choice
[TURNED IN]
37. Orion = Santa's Choice
[TURNED IN]
38. platinumartist = Cardinalis
[TURNED IN]
39. Flutter = Santa's Choice
[TURNED IN]
40. Energy = Santa's Choice
[TURNED IN]
41. The RealBirbBlitz = Santa's Choice
[TURNED IN]
42. Boogidibzdo = Egg Dealer or Jo Anne
[TURNED IN]
43. Rikun = Itami or Gale
[TURNED IN]
Assistive Proletariat Indentured Servant/Helper Elves
1. dejitaruu
[DEPLOYED]
2. ProjectHalfBread
[DEPLOYED]
3. Pita
[DEPLOYED]
4. Astrodile
5. Bobo
[DEPLOYED]
6. kubo
7. Cab
8. Rikun
9. Dechado